Description
Airtech Studio AEG Gearbox V2 to V9 – Gearbox Install Kit
Airtech Studio AEG Gearbox V2 to V9 – Gearbox Install Kit
Frustrated putting your gearbox together? Heres an easy solution!
Prevent the Anti-reversal and Trigger from popping out while attempting to assemble the gearbo.x back together after an upgrade/ maintenance and save time from countless attempts on the reassembly. The GIK clips will clamp down on the ARL latch and trigger while you perform your upgrades or maintenance, right up to the end. Once the two halves of the gearbox plates are back together, you can then remove the clips and continue to install the screws.
STRESS FREE MAINTENANCE
NEED SPARE HANDS
The Gearbox Installation Kit ensures a swift and easy way maintain or upgrade the gearbox. Compatible on all gearbox versions.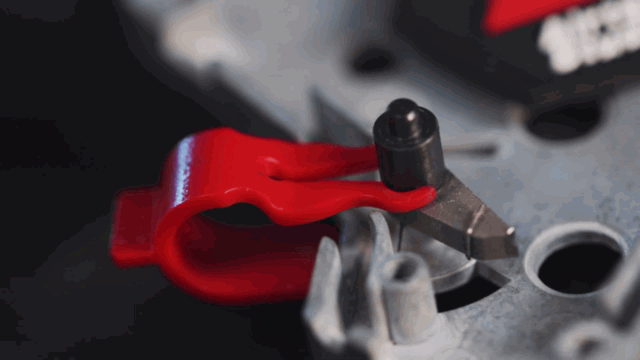 NO MOVEMENTS
SIMPLE CLIP-ON
the Airtech Studio AEG Gearbox V2 to V9 – Gearbox Install Kit is Designed to save time assembling your gearbox back together without the delicate parts from shifting. Also holds the electric cables in the channel. Great for experienced tech and new players for gearbox maintenance and potential upgrades.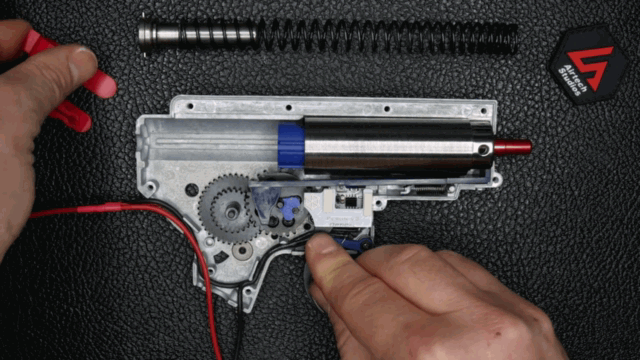 YOUR BEST PARTNER FOR THE GEARBOX
LET US GIVE YOU A HAND
the Airtech Studio AEG Gearbox V2 to V9 – Gearbox Install Kit will Prevent the Anti-reversal latch and trigger from popping out at the most crucial part of the installation gearbox plate back together alongside while holding the tension of the spring in place. Save yourself hours of time and say goodbye to sore fingers!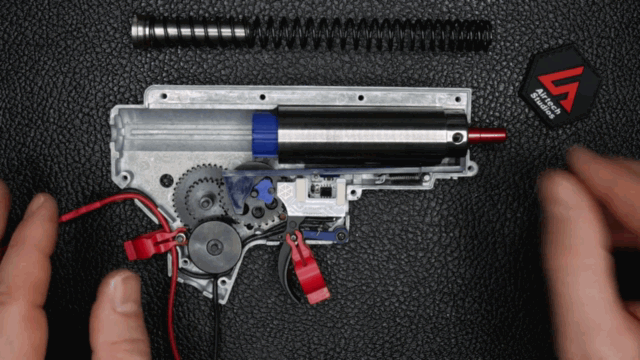 Visit our game site at www.thedepartmentcqb.co.uk
Last updated on July 16th, 2022 at 10:43 am