Description
Airtech Studio ASG Scorpion Evo 3 A1 – EHU Enhanced Hop Up Unit
Airtech Studio ASG Scorpion Evo 3 A1 – EHU Enhanced Hop Up Unit
Designed specifically for the ASG Scorpion Evo 3 A1 to upgrade the existing adjustment wheel for easier and precise Hop-up adjustments
MICRO ADJUSTMENTS
APPLY ON THE MOVE
Redesigned Hop-up gear to enable micro-adjusting for the best hop setting depending on BB weight! Adjustment on the move and possible with gloves on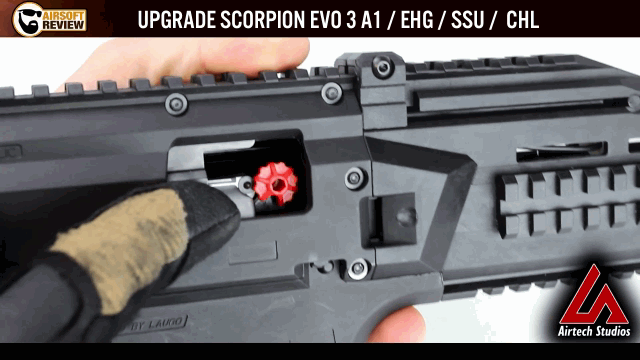 SOLID & STURDY
MAXIMUM ACCURACY
Stronger gear system to keep hop-dial in place. An o-ring is provided also with the Gen 2 version for even better control and precision on the hop-up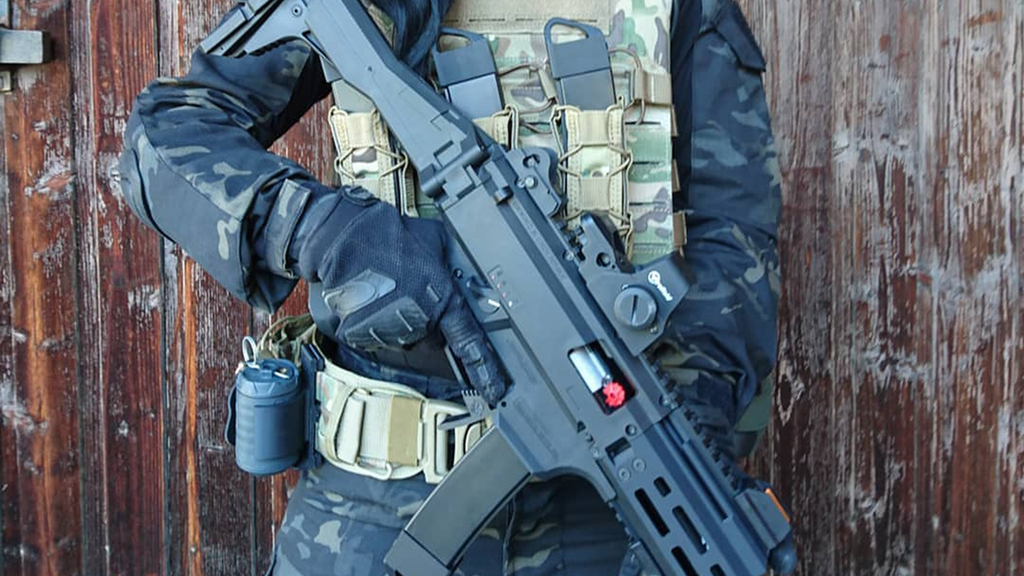 REDESIGNED HOP-UP ADJUSTMENT
the

Airtech Studio ASG Scorpion Evo 3 A1 – EHU Enhanced Hop Up Unit

ADJUSTMENTS WITH EASE AND PRECISION
Hop adjustment can be difficult with the Scorpion Evo especially when wearing protection gloves and might need adjustments tools in the middle of the game. With the EHG™ installed, this will be a thing of the past!
STAND OUT FROM THE REST
FRESH
Aggressive new look to your Scorpion Evo build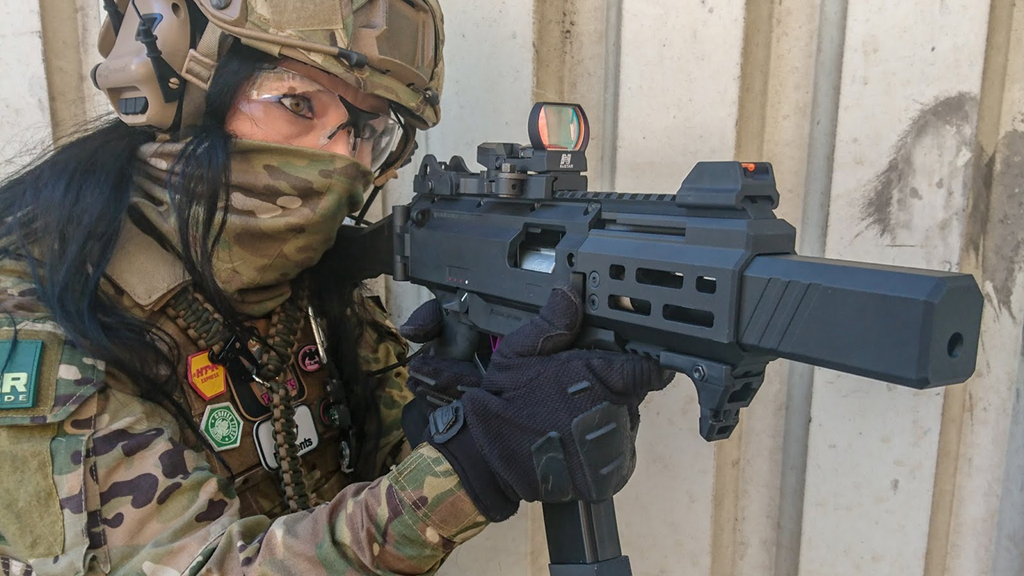 BATTERY TESTED
NO OBSTRUCTIONS
The EHG™ has been tested by a whole variety of recommended batteries including the 1500Mah ASG stick type, AK long batteries, and 3 part nun-chucks without affecting the adjustment wheel
Designed to allow the Odin Innovations M12 sidewinder for types of midcap magazines.
Simple installation and perfectly slot directly into the sidewinder.
BB stopping design to prevent any ammo from being wasted.
Heavy-duty strap included for more stability to be loaded onto a range of magazines.
Tough injected molded polymer.
Compatibility:
Odin M12 Sidewinder
CCCP Cyclone Speedloader
Valken Max Reloader
Nuprol Speedloader
Dragon Pro Speedloader
Last updated on February 19th, 2022 at 02:59 pm